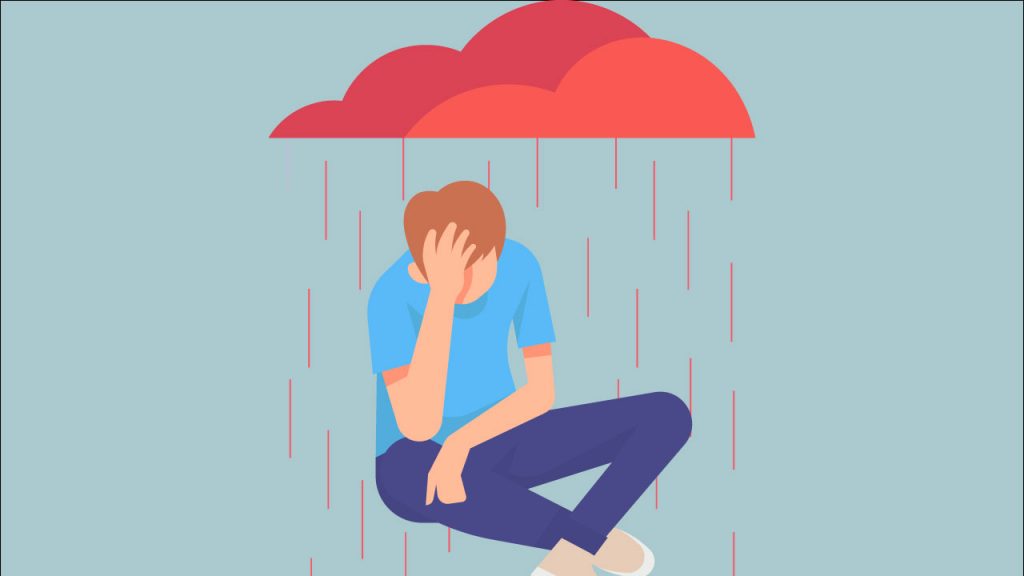 Anxiety began for me when I started college. I started to feel withdrawn not interested in finishing. Normally I would always finish what I started.
The trigger was in part due to being interested in someone from class. I got really infatuated. I made myself become too intense about this person and self-harmed myself. It was during my time there that I started to feel people were talking about me after I texted this person with the love word. Towards the end of the year the pressure got to me. I tried to complete the course but I couldn't, so I walked.
I became uninterested in contacting people. I spent a lot of the time in bed watching TV until 3am in the morning. It was through my family that they suggested that I see a psychiatrist. So I went along to one they recommended. I found her welcoming and friendly. She made me feel at ease with myself and told me I had depression and put me on medication.
My anxiety still continued. Around this time, I went on a holiday for a week and I got severe episodes of cold sweats while I slept with heightened anxiety and paranoia. I had real difficulty relaxing. Everything felt so surreal and at one stage I thought I was a setup for a TV show.
I continued to have delusions for a number of months. I felt really uncomfortable, even around my family. It took a lot of patience and time, with the help of my doctor and medication, to move to a more normal lifestyle. It was like learning to walk again.
I went to my first GROW Mental Health support group meeting around this time. My first impressions were one of a calm atmosphere, welcoming, no pressure put on you. As the weeks went by I learned a lot about my mental health and how to be more objective about things. I've had a lot of ups and downs since I started in GROW but I definitely feel wiser and better able to deal with whatever life has to throw at me.
#1
Try to talk about your problems with a trusted friend
#2
Try to have a structure to your week - when you have mental health difficulties a proper healthy routine often goes out the window
#3
If you feel uncomfortable talking about your problems to a friend, try to talk to a doctor or counsellor – I found it really helpful
#4
Try to find out what is causing you to feel the way you do – discussing things with your doctor or counsellor can achieve this