Grow Mental Health - Events 2023
Grow Mental Health runs many mental health wellbeing events such as mental health talks, workshops, training courses, community education programs, Introductory courses to Grow, conferences, fundraising and other events throughout the year. See below a list of the up-coming events which are taking place either online or around the country.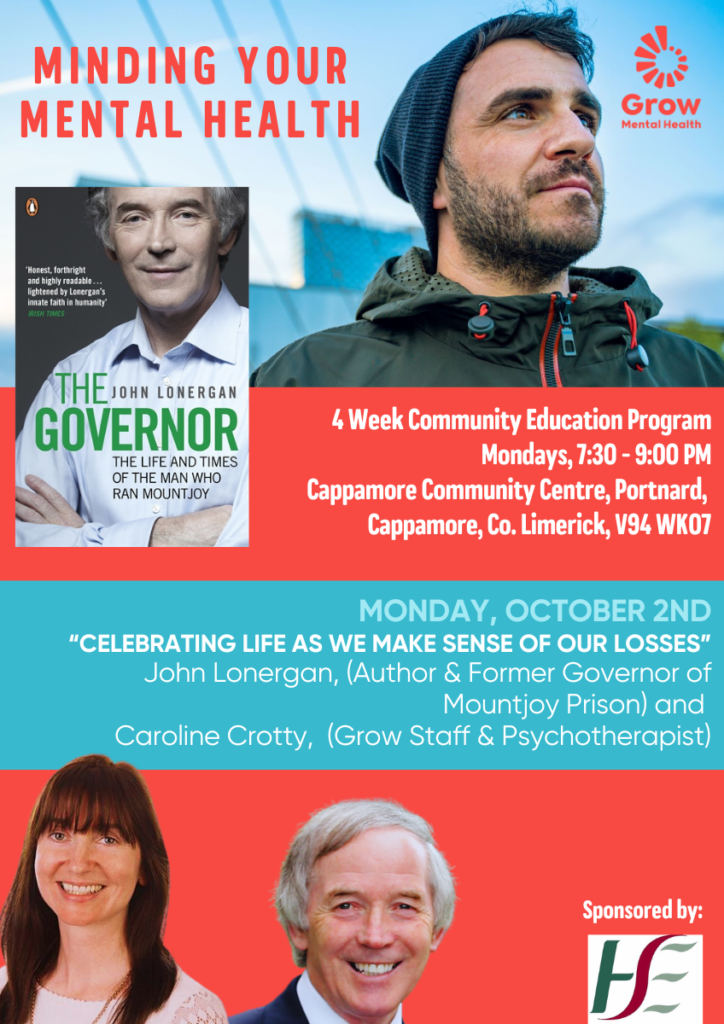 As part of the Community Education Program, we are hosting a series of engaging free Mental Health talks with John Lonergan, former ex-governor of Mountjoy prison and a line up of expert speakers in Limerick and Portlaoise during October 2023..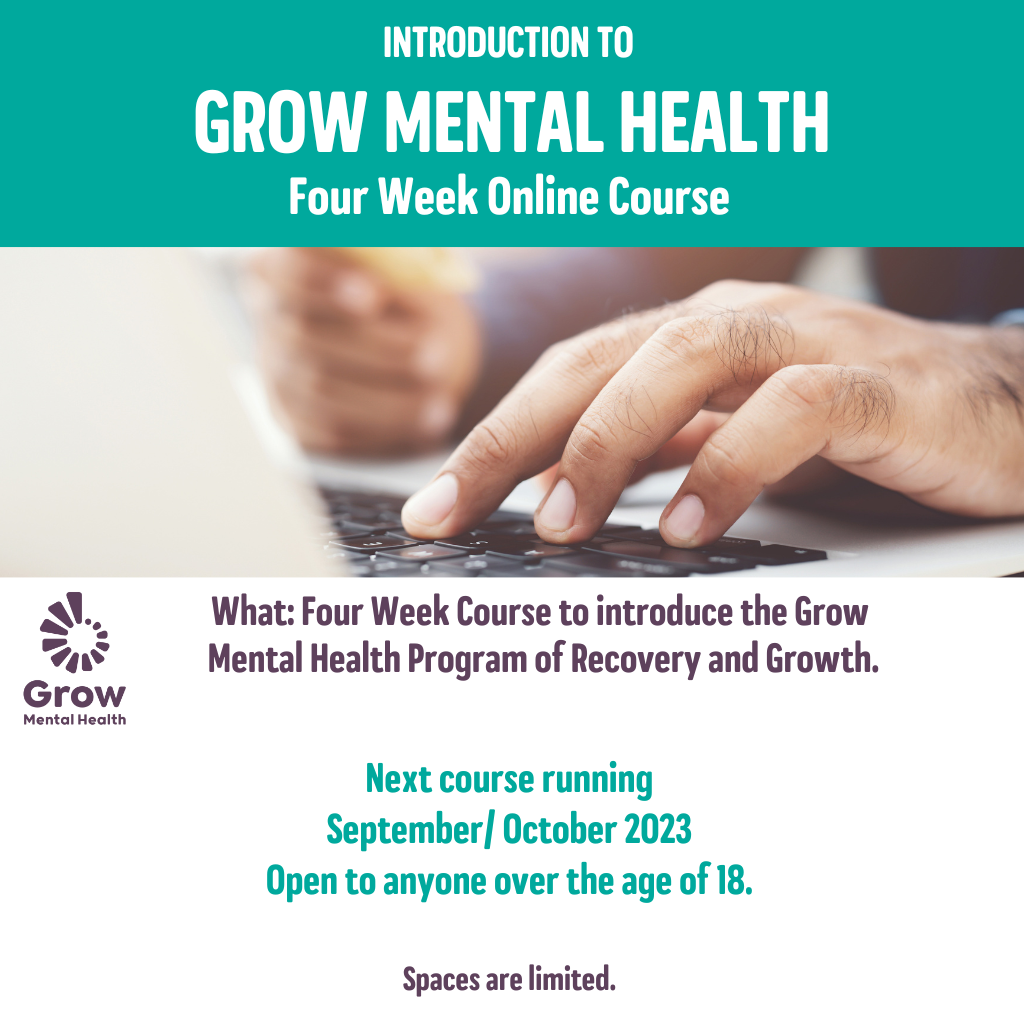 Upon completion of this 4 week course you will gain a better understanding of what Grow Mental Health does, what we offer and if the weekly structured support group meetings are for you or not. If yes, you can simply continue on your mental health recovery journey by signing up to one of our weekly support group meetings mentioned below.
Sign up to our Welcome Session - and get to know us better
To Sign up to any of our Weekly Support Groups - click below