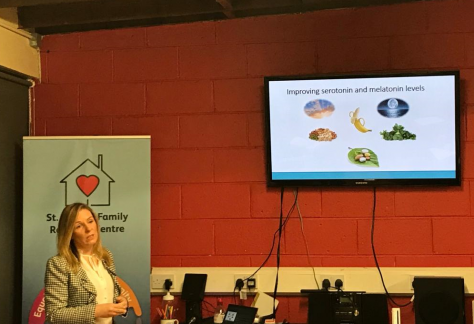 The recent Community Education Programme held in Kilnamanagh in November proved to be very successful.
Run by Clodagh Erasmus, the programme had 32 people in attendance and the feedback was very positive.
Among the speakers were Gemma O'Connell and Edelle O'Doherty-Nickels, they are both nutritional therapists from Vivace.ie, who gave their talks free of charge.
On Wednesday November 27, Clodagh Erasmus delivered a talk in Wicklow Town for Izabela Morris on 'The Importance of Managing your Mental Health & Being Aware of the Signs of Declining Mental Health'. There were 33 people in attendance and Clodagh also spoke about the GROW programme.