MARCH 2023 NEWSLETTER
Welcome to March! This month we are talking about support, or more specifically the cycle of support that drives our Grow Mental Health groups. When people first walk into or log onto one of our peer-support meetings, they are generally looking for support. In our own time and with the help of the Grow Program, we learn how to support ourselves. When we become stronger, we are able to offer support to others in the group. And the cycle can continue when any of us hits a challenge where we need the support of our group again. Join us this month as we take a closer look at the different ways we support ourselves and others.
As always, we would love to hear from you. You can reach us on our social media platforms and by email
[email protected]
CYCLICAL NATURE OF SUPPORT THROUGH LEADERSHIP
by John, Grow Member Northwest Region
When we join our first few meetings we receive the support of our fellow Grow members who have already faced their own mental health challenges. This initial relationship can be described primarily as a receiving one, in that we benefit from the leadership shown to us by others. In fact, the Grow advice is "…you are expected to do nothing just observe and allow yourself to experience being fully accepted and valued just for being yourself."

The Grow Program describes the "The Three Stages of Growth through Grow" from Beginning – Progressing – Seasoned Growers however, this path is not always a linear one, where you progress step by step in a straight line from one stage to the next. There will be obstacles, difficulties and setbacks along the way, where we benefit from the help and support of the Grow Program and our Grow friendships.

As Beginning Growers, we come to understand that when we support others by participating in meetings and performing small acts of friendship for others we are in fact helping ourselves.
"If you need help, help others. To help others best, let them help you."

A Progressing Grower will have a growing understanding and knowledge of the Grow Program and increasing confidence that will support them in taking on a formal role such as organiser or recorder. They will also discover that it`s OK to make mistakes! Grow members are encouraged to complete the Grow Leadership course to better understand the Grow Program, improve their leadership skills, and accelerate their personal development. This is a relationship in which you are both giving and receiving support.

Seasoned Growers will complete the circle of support through leadership by becoming involved in the building of the Grow community. They may become part of a regional or national team or members of the Grow Board. In taking on such leadership roles we give back to others who are beginning or continuing their Grow recovery cycle of peer support through leadership. This relationship can be described as primarily a giving relationship, although there are times when we need the support and leadership of the Grow program & Grow community.

"Recovery Through Community"
It is through the power of connection with others and through the caring support of the group that we learn to develop our own sense of personal value.
by Kate, Grow Member Southeast Region
This Valentine's Day, Grow Mental Health teamed up with Mini Ireland to share the love! Loving people back to health, even when they are at their lowest and seem unlovable, is the Grow way. Love and friendship are the special keys to recovery from mental health challenges and this year we wanted to thank those who tirelessly and generously love people in our community back to health. We kicked off the campaign by sharing a rose with TV presenter Elaine Crowley on Ireland AM. Thanks to the amazing Christine Fitzgerald and Eanna Ryan for representing Grow so beautifully in the segment. You can

watch it here

(starting at minute 71).
We also travelled around Ireland delivering roses (with Flowers.ie) to hundreds of members of the Grow community to say 'Thank you'. The Mini Acts of Big Love campaign not only spread the love to our community but got Grow noticed on a national platform. We garnered lots of new followers on social media (welcome!), our website traffic hit a new high and most importantly enquiries about the Grow Program and Groups increased significantly, Thanks to all who made this happen. You can see some highlights by clicking on the image below.
CAMPAIGN HIGHLIGHTS VIDEO
AND THE WINNERS ARE....
The winners of our draw for LEAP card loaded with €25 credit are:
Janice Butler from Grow in the Midlands
Derek Wallace from Grow Eastern Region
Natasha O'Neill in the Mountmellick Grow Group
Congratulations and thank you to everyone who sent us their contact details for the Mini Acts of Big Love Campaign. And many thanks to Bus Éireann for sponsoring these lovely prizes! If you are a Grow member and would like to be included in any future postal or delivery campaigns, you can send your contact information to [email protected].
THE FELLOWSHIP
by Jonathan, Grow Member Eastern Region
I just finished watching the Lord of the Rings trilogy the other day. Frodo, a hobbit, was entrusted to bear the ring and destroy it by throwing the magic ring of power back into the volcano, Mt Doom in Mordor, where it was forged by the evil Sauron. Frodo had some resistance to the evil and corrupting power of the ring, so he became the ring bearer. So he alone could do it, but he was not alone! He had the support of the fellowship of the ring to help him. There was Gandalf the wizard, Merry, Pippin, and Samwise the hobbits, Gimli the dwarf, Legolas the elf and the men Boromir and the king Aragorn. Our Grow groups are a fellowship too and roughly around the same number of members. One of the Elfin ladies, Galadriel, says, "Once the fellowship stays true there is hope."
We too in Grow are on our quest to find healing, to grow in wisdom and maturity and grow into new Life. Each of us are protagonists in our stories. Where we alone can do it but can't do it alone. In the Grow meeting we give support to one another. Like Gandalf we can give wise council and spiritual guidance. Or like Gimli, Legolas and Aragorn we support each other in our battles and struggles, we are not alone, we have friends.
But I particularly like the support that Samwise gives to Frodo on this quest. Through their shared journey they develop a strong friendship. Likewise in Grow, we travel together, growing in friendship. It is a long and hard journey with many trials. When Frodo is weak, Samwise is strong. When Samwise despairs, Frodo encourages. When Frodo is troubled, Samwise comforts. Together they cry, smile, and laugh and are stronger for it. No matter how dark it gets they kindle a light in each other. That's what keeps them going. That mutual support.
A TRIBUTE TO MY MOTHER
Maire Connolly, Grow Member Western Region
My beautiful Mam died recently on January 30th in her 92nd year. Her name was Mary Burke. She was a founding member of Grow in Dungarvan in the late 60's along with my Dad Michael. They went to meetings in Cork (travelling on a bus many times) to educate themselves on how the meetings ran.
Sadly it didn't take off like my parents wanted it to. By the early 80s, they teamed up with Sr. Gertrude Howley (who still runs/facilitates Grow meetings in Dungarvan all these years later). Gertrude has been a lifelong friend of my parents and l. She and Mam ran Síol Retreats together too.
Up until Mam's/Mary's diagnosis of Vascular Dementia, she was still active in Grow and Prayer meetings. She was always educating herself be it in Reflexology or Church teachings and also got a job in MABS (money, advice, and budgeting services). All Mam ever wanted to do was to help people and she was particularly good at budgeting after rearing a family of 8 children! I am the youngest...l have a twin brother.
Caring for Mam in my sister's house in the last year or so has been challenging for me (Galway is a long way from home..3 buses!) But it has been so rewarding as l was able to bring her Holy Communion the mornings l was there. And l thank the Priests of Dungarvan Parish for facilitating this for me. Despite her dementia, she was very aware of this Sacrament. When I would go into her room... her face would light up and l would say 'l have Jesus Mam'. Then we'd pray together for a bit before l helped her drink her famous Miwadi juice!
On January 30th at 10.18, my brother rang me to tell me that Mam had passed. It was like a stab in my heart hearing those words. She died in her sleep, so even if l had been in Dungarvan l would have missed her passing. I am comforted by that.
My wonderful Husband Bren drove us down home to Dungarvan. It took us less than 3 hours. We shared memories and cried along the way. I remember that Sr. Gertrude rang me and her words just enveloped me and comforted me Soo much! I needed to hear from someone who truly knew my Mam.
Thank God l was able to sing at her burial Mass without breaking down and l had my hair tied up just the way Mam used to like it.
My wonderful Mam had to deal with Depression, TB, Breast cancer, varicose veins, grief (we lost my beautiful brother Gary at 27. He was playing soccer at the time so it was very sudden), and my Dad's death. She remarked to me recently 'the only thing Dad ever did on me was died too young ' He was 69 at the time and she was 64. That day she was telling me this she was 90!
My Mam was a sun worshiper, loved her meetings, and the lifelong friends she made there, her soaps, loved her style remarking 'Dad likes me to look well 'and travelling. She and l had incredible holidays together from Knock to the Holy Land to the Shrines of France and many more.
She often asked when l was going to have a baby, saying..' l will die happy after l've held my baby's baby in my arms '... sadly that wasn't meant to get for me. I turned 50 at Christmas... maybe she figured it was impossible for me now and decided to let go and pass on to see all her loved ones gone before her.
May God have Mercy on your gentle soul Mam/Mary. May Angels lead you into Paradise and lead you to the Holy City, the new and Eternal Jerusalem. Continue to pray for me as l will for you as l kiss your picture every day until we meet again. Thank you for the beautiful relationship we had and tho l am heartbroken that you're gone, l am so grateful your earthly suffering is at an end.
By: your ever-loving daughter, Dad's little snowdrop Xxx.


THE LONERGAN LAUNCH
By John Madden, Grow Area Coordinator in the Midlands

In recent weeks, the Grow Mental Health Community Education Programmes returned and saw a great surge in interest across the Midlands. The latest programme saw the titan of social justice, John Lonergan launch the series of events in Mullingar. John is, of course, renowned for his change-making work in the reform system during his time as Governor of Mountjoy prison. For readers familiar with much of Grow's literature, his name may stand out as his own entry in the Soul Survivors collection is a well-used story within our groups, which promotes hope and changed perspectives.
John was accompanied by another Grow stalwart, Caroline Crotty and this dynamic duo really set the pace from the get-go and made the launch a feast for the senses. Their theme was "How to live a happy life", something that we all strive for but all too often falter too easily. As they spoke, the filled room began to realise that the answers they sought were within, as they often are with all of us – the challenge is to put those words into action. They also harkened back to the simple but often overlooked idiom attributed to Theodore Roosevelt, that being "Comparison is the thief of joy", and essentially, if we are to lead happy and fulfilling lives that we need not be at odds with ourselves, nor be in competition with everybody else around us.
John's communicative mastery and Caroline's wonderful insights are the perfect combination, and who knows, they may appear in a venue near you. If so, do not miss out on this energetic, relatable, at times funny and fascinating talk. And do join us for the next in the CEP series with Nutritionist Caitriona Hodgins who will discuss the link between nutrition and mental health on Wednesday, 15th March 7:15 PM. Don't miss the second half of the series. On March 23rd Psychotherapist Brian Walsh will discuss Cognitive Behavioural Therapy (CBT) and managing anxiety. On March 30th, we will explore suicide prevention and social prescribing with the local HSE suicide prevention officer and social prescriber for Westmeath Joanne Noughton. All events in this series take place at the Greville Arms Hotel in Mullingar. Click here for full details. Our Community Education Programs are sponsored by the HSE and will continue to run throughout the midwest in the coming months. Watch this space for details.
John Madden, Area Coordinator in the Midwest, John Lonergan Author and former governor of Mountjoy Prison, and Caroline Crotty, Psychotherapist and Grow Area Coordinator all at the launch of the Grow Mental Health Community Education Program in Mullingar on March 8th, 2023.
NEW MEN'S GROUP ONLINE


You asked. We listened. A new men's online peer support group is forming and will be a forum for sharing stories, exploring difficulties, and supporting and challenging one another on our journey toward mental wellness. It will allow men to grow as individuals, challenge weaknesses, and develop gifts and strengths while the stigma around mental un-wellness diminishes. Meetings take place online on Tuesdays between 10:30 AM and 12 PM. Full details can be found here.
GET INVOLVED!
UPCOMING EVENTS AND OPPORTUNITIES
Get ready for a night of song and storytelling! Legendary Cork balladeer Jimmy Crowley and folk singer Eve Telford are once again teaming up for an enchanting evening at the Triskel Arts Centre. Jimmy and Eve will be joined by fellow musicians and storytellers for this must-see event. All funds raised are in aid of Grow Mental Health. Tickets will be on sale through www.triskelartscentre.ie




****************************
Do you fancy running for Grow?
Don't matter if you're fast or slow
It is guaranteed fun
In the Limerick Run
And it's good for the head you know!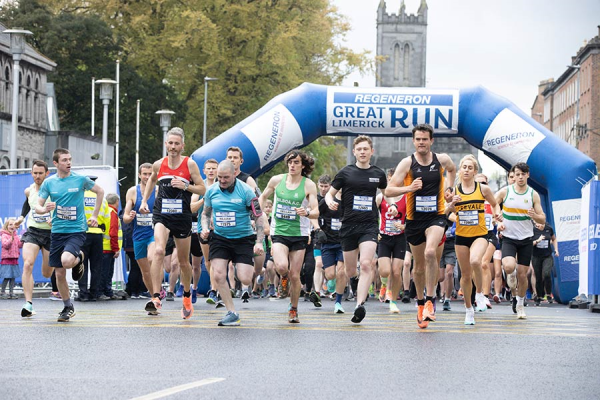 The Great Limerick Run will take place on Sunday 30th April 2023. Full details here: https://greatlimerickrun.com/
Once again, our own Rob Stephen will be taking part in the event and fundraising for Grow Mental Health. Why not join him? You can contact Rob on 086-0625765 or email [email protected]
Anyone registering can nominate Grow Mental Health as their charity of choice and you will be given an online fundraising page. The Grow office is conveniently close to the start/finish area and will be open for bag drop, toilets, c.hanging & refreshments.

or
VHI Women's Mini Marathon takes place in Dublin on the June Bank Holiday Weekend (June 4). For years, we have had a strong fundraising presence at the Mini Marathon (THANK YOU!) and we hope 2023 will be no different. Please consider registering here: https://www.vhiwomensminimarathon.ie/ and choosing Grow Mental Health as your fundraising partner.

Veronica Bon

will be leaving the position of Monitoring & Evaluation Manager. Veronica's contribution during her short tenure has been valuable and we wish Veronica all the best in her next venture.

It is with great sadness that we say goodbye to two valued Grow Staff members


Cliona Tynan

is leaving us in March.
Cliona has made such a contribution to Grow through onboarding new staff members, training us all on the various systems, and resolving countless issues. Her professional, kind and positive presence on the HR Team and the Grow office in Swords will be missed. We
would like to wish Cliona all the very best in her new endeavours.

RECRUITING
Head of National Programs (35 Hours) - We are currently seeking a dynamic individual to work directly with the Senior Leadership Team and other members of the Regional and National support teams to lead the work plan driven by Grow's strategic plan and goals. The job holder will report to the CEO and is expected to operate with autonomy. They will also work closely with the National Programs Committee and Regional Program Teams and attend those meetings. The CEO will be responsible for agreeing the priorities for this role in consultation with you. The role has a number of personnel reporting to them, through which they will develop support for members of the Grow Groups. Employee engagement is a key part of the role. Click here for details.

People and Culture Administrator (15 - 20 Hours) This role is focused on building excellence and advancing our people and culture plan. We are currently seeking a team member who can work independently and within a group in Ireland's largest mental health charity. Reporting to the People and Culture Officer the People and Culture Administrator will be a talented HR generalist interested in supporting our Vision, Values and Behaviours and in supporting the creation of a positive culture. They will support the team in building excellence and advancing our People and Culture plan. Click here for more information.

GROW MENTAL HEALTH PODCAST
Our latest podcast explores the concept of personal value and what might change when we give ourselves the love we so freely give to others. This fantastic conversation features Grow members, Julie and Eanna and a whole lot of wisdom. Plus bonus poetry! Please check it out over the weekend and let us know what you think in the comments. As always, thanks for listening! https://grow.ie/grow-mental-health-podcast-personal-value/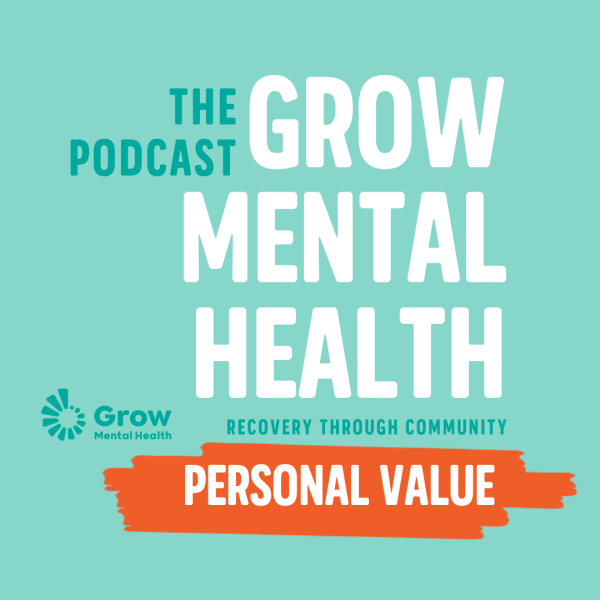 DAYS OF SIGNIFICANCE IN MARCH
March 1 - Self Injury Awareness Day
March 1 - World Music Therapy Day
March 2 - World Teen Mental Health Day
March 8 - International Women's Day
March 15 - World Social Work Day
March 17 - St. Patrick's Day
March 18 - World Sleep Day
March 20 - International Day of Happiness
March 21 - World Poetry Day


March 26 - Earth Hour




STAFF GROW GROUP
Open to all staff members. (Attendance to be in your own time) weekly on Mondays @ 2 PM Contact Mary Walsh for the link:

[email protected]




GROW OPEN GROUP
Online Grow Group meeting every Friday at 2 PM for any Grow member who might have missed their weekly Group, is looking for some extra support between meetings or would like to offer support to others. Contact Felicia:

[email protected]

MEMBER COFFEE MORNING

Our Caring and Sharing Online Coffee Morning is open to anyone in the Grow Community and meets online on the first Monday of every month. Contact

[email protected]

for details. Why not come along and share with other Grow members and staff in a casual, friendly setting?

GROW SIX-WEEK INTRODUCTORY PROGRAM
Have you ever wondered what Grow is all about and how it might help you and your mental wellbeing? Why not join or next ONLINE six-week introductory program? Keep an eye on our website for the next groups starting at the end of the month.

Grow in Ireland
Registered Charity Number: 200223294
33 Henry Street, Limerick, Ireland
Information Line:

0 818 474 474